Date set for 2011 Chipping Sodbury Christmas Market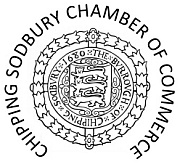 Sodbury Chamber of Commerce today announced it would be holding its annual Christmas Market on Saturday 10th December. Local farmers and producers are joining the town's shopkeepers to offer shoppers a relaxing day out to help them prepare for Christmas.
An extended Farmers Market will run alongside gift and craft stalls offering visitors to the town an opportunity to look for unique ideas for presents and to shop for their mince pies and Christmas turkey.
Parking in the town is mostly free with a car park located to the rear of the High Street, in Wickwar Road.
Chipping Sodbury has a wealth of independent shops and visitors will always find somewhere to rest and refuel in any one of a number of welcoming public houses, restaurants and cafes.
The Christmas Market supports the Chamber's 'Shop Local, Shop Sodbury' campaign with the message 'Why shop anywhere else? Chipping Sodbury has all you need for a successful and enjoyable Christmas.'
More info: www.visitchippingsodbury.com

Last 5 posts in General News