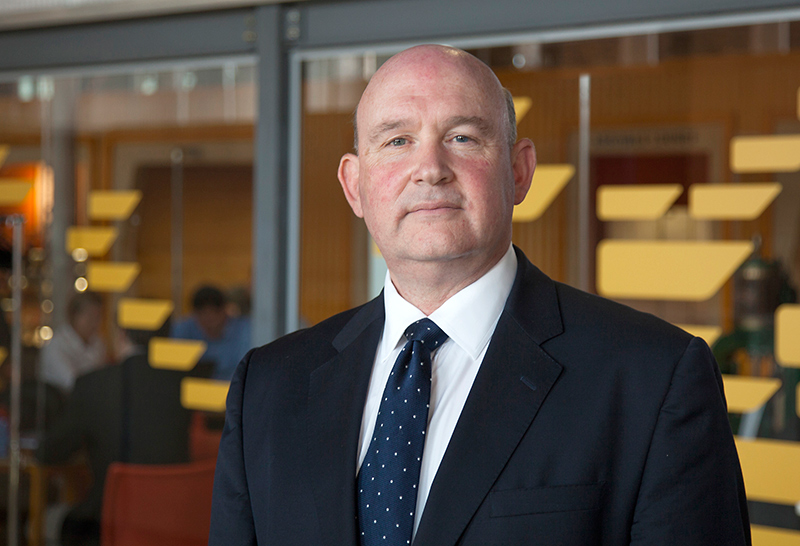 The new Mayor of the West of England, Winterbourne resident Tim Bowles (Conservative), was officially sworn into office at the Engine Shed, Bristol on Monday 8th May.
The event followed the mayoral election on Thursday 4th May in which Mr Bowles polled 27.3 percent of first preference votes, increasing to 35.7 percent after second preference choices were taken into consideration. Labour candidate Lesley Mansell finished second with 33.5 percent support after the second count. Turnout at the election was 29.7 percent.
Speaking after the ceremony, Mr Bowles said he was proud to be elected as the very first West of England Mayor:
"This is an exciting time for our region as the West of England Combined Authority takes on new powers, funding and responsibilities from central Government."

"This means that as a region we can be much more ambitious – we can make decisions here in the West of England about things that affect our residents every day – decisions about homes, transport, skills for jobs and how we support business to ensure our economy continues to grow."
He said he would work collaboratively and constructively with his colleagues in the Combined Authority: Marvin Rees, Mayor of Bristol, Cllr Tim Warren, Leader of Bath & North East Somerset Council, and Cllr Matthew Riddle, Leader of South Gloucestershire Council.
"I know the three councils have worked together very successfully over many years – I want to build on that track record. Together we will make decisions about what is best for our region, cutting across the divides of council boundaries."

"Whilst we appreciate that North Somerset Council is not part of the Combined Authority at this stage, we will continue to work closely with them to ensure we can deliver economic growth for the wider region."

"I will work closely with the West of England Local Enterprise Partnership (LEP) new interim chair, Steve West, and look forward to him attending the Combined Authority meetings to represent the views of the LEP and its members."

"Over the coming weeks and months, I'll be going out and about to meet as many people as I can. I'll be talking to businesses of all sizes, transport operators, our local colleges and universities and community groups, to talk about the challenges we face and how we can work together to benefit everyone across our region."
Mr Bowles has since resigned his position as a ward member for Winterbourne on South Gloucestershire Council. A by-election to fill the vacancy will be held on Thursday 22nd June.
This article originally appeared in the June 2017 issue of the Bradley Stoke Journal news magazine (on page 33). The magazine is delivered FREE, EVERY MONTH, to 9,500 homes in Bradley Stoke, Little Stoke and Stoke Lodge. Phone 01454 300 400 to enquire about advertising or leaflet insertion.
UPDATE: Mr Bowles' former seat on South Gloucestershire Council was won by Nicholas Labuschagne (Conservative) in the by-election.